- The number of open workshop seats will be limited due to current government restrictions -

If you would prefer to get the information 1:1 click here for an appointment
Attention Rotator​ Cuff Pain​ Sufferers! Free Rotator​ Cuff​ Workshop
"New​ Rotator​ Cuff​ Workshop​ Reveals​ How​ to​ Get​ Back​ to​ Normal​ Without​ Medications, Injections​ and​ Surgery..."
Thursday, Aug 20th
6:30 PM
4030 Wake Forest Road Suite 211 Raleigh, NC 27609
Enter Your Info Below To Register For The Workshop
Go​ to​ the​ Rotator​ Cuff​ ​ Workshop​ and​ Learn:
1

The​ Single​ Worst​ Position​ to​ Sleep​ ​ in​ That​ Causes​ BIG​ Problems​ in​ the​ Shoulder​ and Rotator​ Cuff...

2

The​ #1​ Biggest​ Mistake​ People​ Suffering​ with​ Shoulder​ Pain​ Make​ Which​ Surprisingly Can​ Lead​ to Rotator​ Cuff​ ​ Surgery...

3

The​ Common​ Causes​ of​ Rotator​ Cuff​ Problems...

4

The​ Top​ 3 Exercises​ for​ the​ Rotator​ Cuff...
Who​ is​ the​ Workshop​ For?
The​ Rotator​ Cuff​ Workshop​ is​ for​ people​ suffering​ with​ shoulder​ pain​ who​ are​ looking​ to​ feel normal​ again​ and​ heal​ naturally​ without​ medications,​ injections​ and​ surgery.
Do​ you​ have​ shoulder​ ​pain​ when​ you:
1

2

3

Reach​ behind​ your​ back?

4

5

Reach​ into​ the​ back​ seat?

6

Do​ work​ around​ the​ house​ or​ yard?

7
Enter Your Info Below To Register For The Workshop
If​ you​ do​ AND​ you're​ looking​ for​ Natural,​ Non-Invasive​ Treatment,​ then​ Save​ Your​ Spot​ for​ the Rotator​ Cuff​ Workshop​ by​ filling​ in​ your​ name​ and​ information.

***Because​ ​of​ space​ limitations,​ the​ Rotator​ Cuff​ Workshop​ is​ limited​ to​ the​ first​ 20 Registrants...
What Do Others Have To Say About The Rotator Cuff Workshop?
"I had been suffering from rotator cuff issues in both shoulders for many years. I had been through PT and cortisone injections and nothing helped. I thought about surgery to repair the issue. Then I heard about Total Motion from some friends of mine who had gone to a work shop and then through their program and finished with some amazing results. So I went to a workshop and after just an hour I could feel the difference. So I signed up for the program and after 5 weeks I am totally pain free and I feel great! It's amazing how well the program works and here's the deal, they teach you how to heal yourself!! That's right they show you, through various stretching exercises, how to hear yourself and stay pain free! So look, if you've been dealing with rotator cuff or even back pain issues you owe it to yourself to check out one of Total Motions workshops. The two PTs Chip and Jason are awesome!! You too could be pain free!"
Art Pfefferle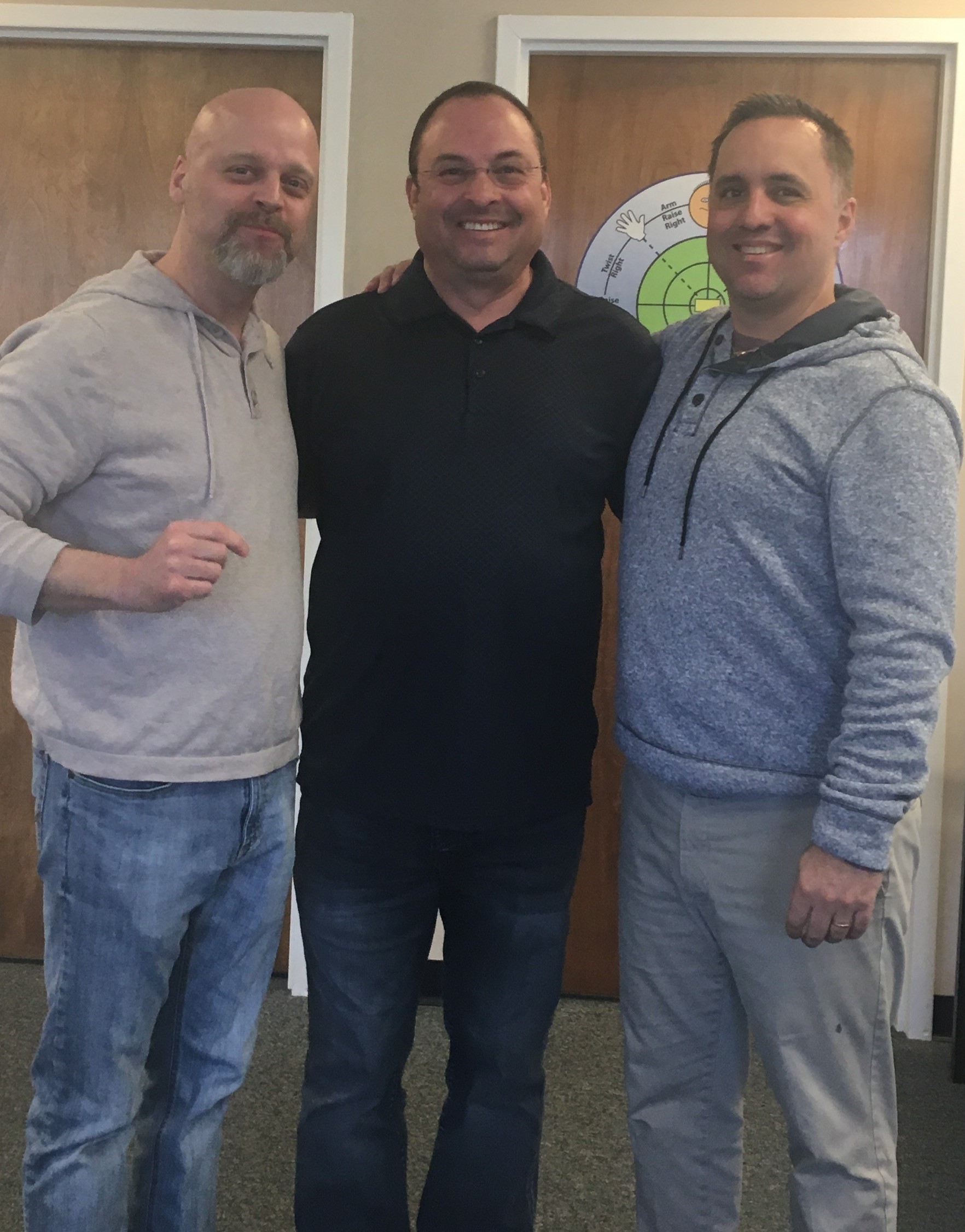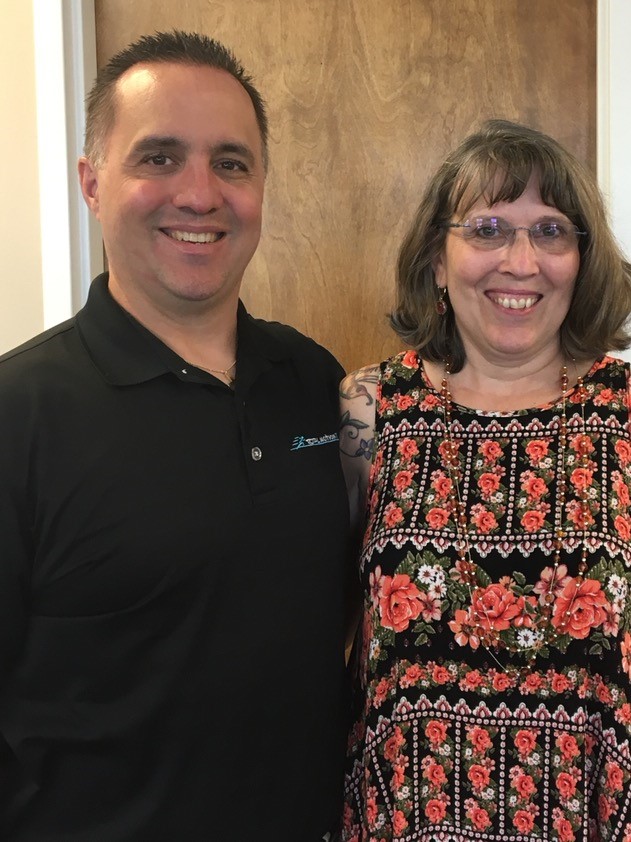 Choosing Total Motion PT was the best decision I could have made. I had a 100% tear of my rotator cuff as well as a partial tear of the bicipital tendon. Within 5 months post OP physical therapy I have regained 95% of my range of motion. This was achieved with no pain! They use techniques that use the good parts of your body to help and repair the problems. Not only did they help my shoulder but they also helped with other chronic issues I have been dealing with for years. I only wish that I found them when my injury first occurred, I whole heartedly believe I would have avoided further tearing and surgery. Chip and Jason are awesome and I highly recommend them and the Total Motion techniques!
Wendy Moss
I foolishly decided to take up Racquetball after five decades and forgot the importance of stretching and warming up. On my first full swing, I had intense shoulder pain and believed I had torn my rotator cuff again. After visiting my orthopedic surgeon and x-rays, I learned that I had ruptured my biceps tendon. After bruising subsided and a revisit to the orthopedist, I began therapy at Total Motion. I chose Total Motion because they had seen me through two knee replacement recoveries and two torn rotator cuff recoveries. Initially, I was unable to even lift my arm to shoulder level. After about 6-8 weeks of three times a week therapy, I was able to raise my arm past the vertical level and even throw a ball in a pitching motion. I was again impressed with the professionalism of the Total Motion staff this time around. They are great teachers of their Total Motion principles and provide patients with the ability to analyze and treat themselves using their tool and learning workshops!
Chuck Moseley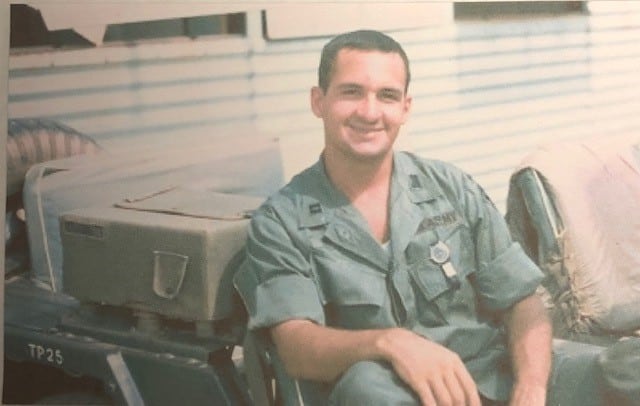 We have limited spots available and space will fill up fast, so register now to avoid missing out.